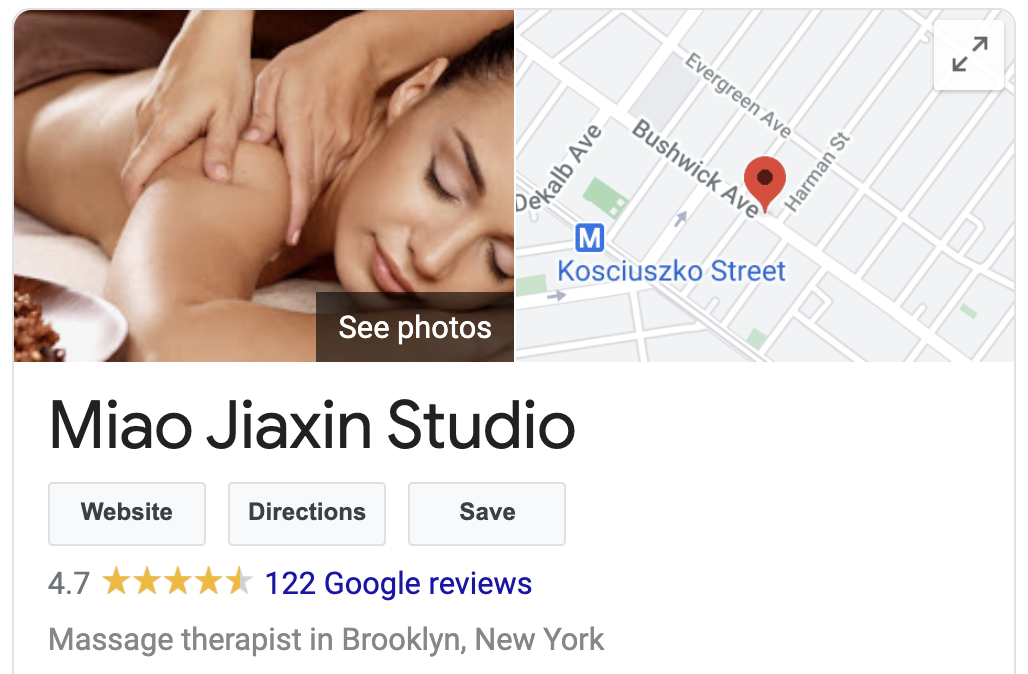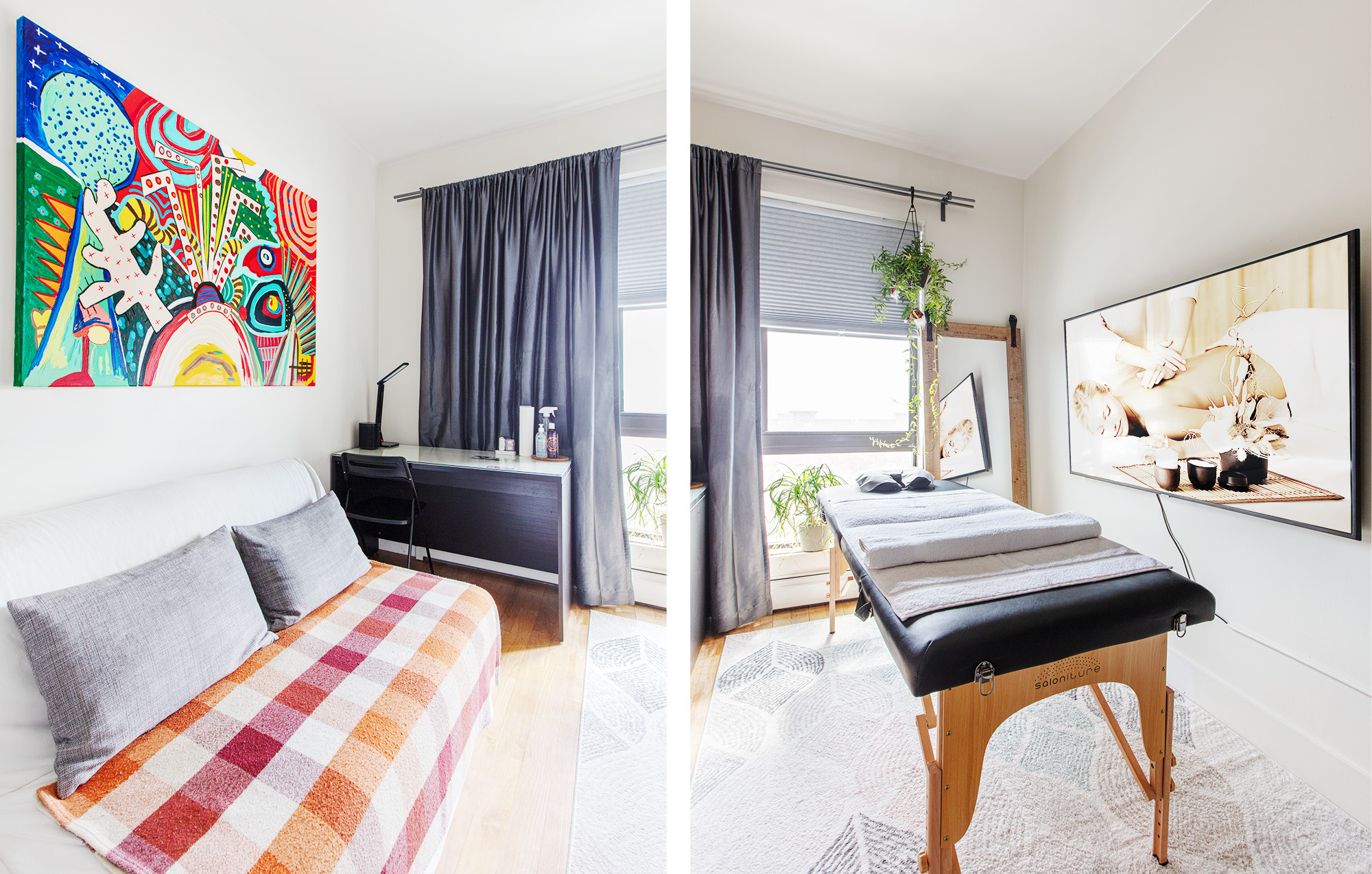 Suggested Donation:$75/full hour 
By appointment: 917-543-7055 (text only after reading below)
*Please read below to the end before making an appointment.
Miao Jiaxin Studio Massage Therapist started in 2015 as an art project/participatory performance in NYC. The project was accomplished in 2020 before the pandemic, and it earned more than 100 true positive reviews on Google business page.
The massage practice continues in my spotless and disinfected residence. 
I am fully vaccinated, and the room is air-conditioned with large windows open for air circulation.
My practice is inspired by Swedish massage, and combined with deep tissue massage techniques. It focuses on your whole body and mind relaxation, easing the tension in the muscles, and improving blood circulation and body flexibility.
The suggested donation (Venmo/Cash):
Full 75 mins – $100 (Recommended)
My address is 3 blocks away from J train Kosciuszko on Bushwick Ave. Please text me for an appointment (To get my promised quick reply, please start your text with "Hi Miao" followed by your name and your available time frame, plus the desired duration of time).